The textile industry plays a significant role in the economic development of Pakistan. Approximately 38% of the manufacturing labor force is employed in the garment industry, making Pakistan the 8th largest exporter of textiles in Asia.
It is a country with an abundance of cotton fiber, which contributes to a great extent to the exports of Pakistan. Moreover, we have a solid supply base for all man-made yarns and fabrics from cotton to rayon. This abundance of raw material is a critical benefit for Pakistan due to its beneficial impact on cost and operational lead time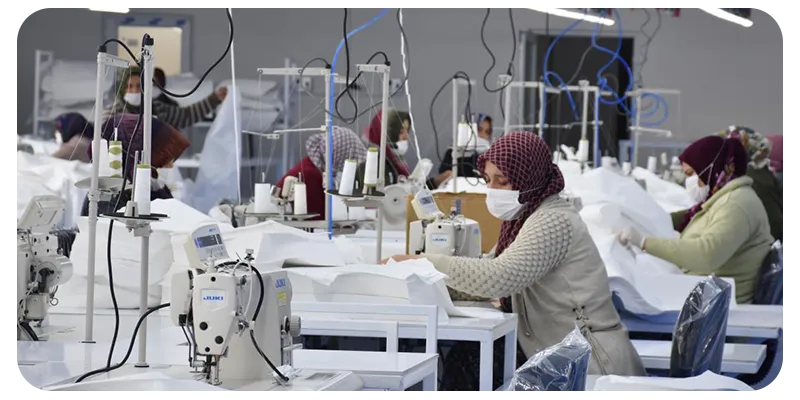 List of Best Textile Companies in Pakistan:
These are the leaders of Pakistan's Textile industry and the best garments manufacturers in Pakistan.
1. Zaib Textile Group – Faisalabad:
Zaib Textiles is the best textile company in Pakistan. Based on its wholly-owned and operative capability, Zaib Textile is driven by the effort to excel in whatever they do. The company has strived to create a niche in weaving and spinning, making it a successful apparel company. With growing strengths in design, research, manufacturing, and product development, they have achieved a coveted position in the industry yet continuously aim to scale even greater heights.
2. Fazal Clothing Mills – Muzaffargarh:
Fazal Clothing was founded in 1966. Since its launch, it has successfully catered to its customers with high-quality products. It is one of the best clothing manufacturers in Pakistan. Their foundation stone is placed in Muzaffargarh, and now it is also listed in the stock exchanges of major cities like Karachi and Lahore. The company is solely engaged in the manufacturing and sale of yarn and fabric. It aims to provide the best customer service to its clientele. The utmost commitment to quality standards has been the sole reason Fazal Clothing Mills has grown incredibly over the last couple of years. Today, it has become the best textile company in Pakistan.
3. Rainbow Textile – Karachi:
Rainbow Textile was established in 1992. The Company provides the best apparel and home textiles in terms of quality, cost-effectiveness, and service while staying observant of fulfilling their responsibilities as corporate citizens.
Rainbow Textile is one of the best textile companies in Pakistan, with a local and international clientele. It always aims at providing its clients with top-notch quality products and has pride in itself as a fabric manufacturer of high-quality fabric. It believes in an ever-evolving fashion world. They have a complete setup from weaving, knitting, sewing, dyeing, printing, embroidery to packaging. They use modern technology with high-speed ring frames to produce yarn.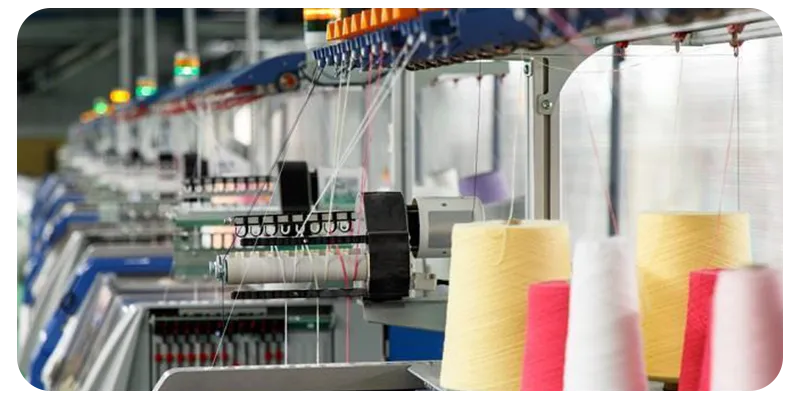 4. Nishat Mills Ltd – Lahore:
Nishat Mill Ltd was established in 195; it is the flagship company of Nishat Group. It is the largest, modern, and vertically integrated textile company in Pakistan. It is a premier business house in Pakistan. Nishat group has its presence in all major sectors, including Textiles, Cement, Banking, Power Generation, Insurance, Agriculture, and Paper Products.
The company's production facilities include weaving, spinning, stitching, and processing. They aim to anticipate market trends, offer their clients multiple options to expand their existing ranges, and have always responded to a dynamic marketplace. Nishat Mills is considered at par with multinationals operating locally in terms of its management skills and quality products.
5. Capital Spinning Mills Ltd – Raiwind:
Capital Spinning Mills Ltd is one of the leading groups and the emerging textile company in Pakistan through their effortless hard work, dedication, and the grace of God. The company is broadly diversified, which makes it one of the best clothing manufacturers in Pakistan.
Capital Spinning Mills Ltd is a respected and trusted name in the textile world, known for its impeccable creditworthiness and financial soundness. They are the manufacturers and exporters of all kinds of fabrics. Their products include cotton yarn, synthetic yarn, cotton fabrics, and polyester yarn. The company was launched in 1990, and since then, it has continued to grow as a diversified business.
Conclusion:
In Pakistan, the textile industry contributes almost one-fourth of industrial value-added, therefore, claims to be the backbone of economic growth and development. But the backbone of the export sector is facing new issues that should be dealt with promptly. The government should take serious initiatives to protect the local industry. Clothing manufacturers in Pakistan are the highest foreign exchange earners and the most significant urban employment providers.