Rainbow Hosiery (Pvt) Limited established in the year 1992. A Company producing high-quality Textile Products and exporting regularly Europe, America, South America, South Africa, and the Middle East to its esteemed clients and their trust and satisfaction is encouraging it to grow day by day. Commercial goods: Jersey, terry, micro terry, micro interlock, brushed terry, These fitted sheets are in different sizes, according to the sizes of mattresses with elastic all around to fit well. These sheets are made in 100% Cotton, carded or combed, in 100% Polyester, Micro polyester, 50|50 Poly|Cotton, and in other different varieties of compositions.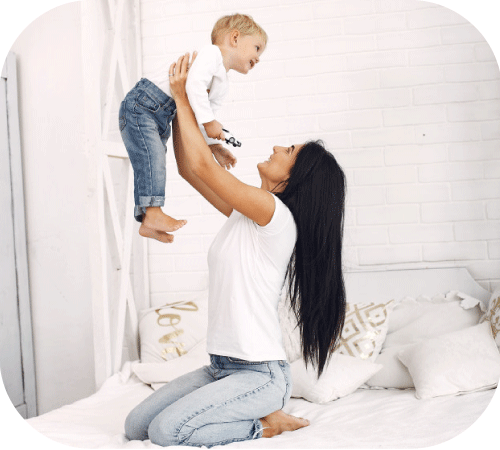 Being a Chief Executive of Rainbow Hosiery with the grace of Almighty, I am satisfied with the performance of our company.
I am sure the way my old clients are confident and trust us, I would like my new clients to feel confident and come forward. we can assure them they will not regret, we will win their trust by giving them their required quality and in time delivery.
Quality Assurance
Quality testing and maintaining standards are important. The objective of our quality assurance system is to avoid defects in the products. The company has qualified staff that is ensuring quality checks throughout the production processes.
Quality Policy
Believing in the fact there is no substitute for quality, RHL has been vigorously trying to put in all its effort to improve the quality of its products at every stage of the entire process. Our products are checked for quality from the raw stage to the finished stage, including the packaging so that at no stage is there any inconsistency or nonconformity. We apply a strict quality control system for all products.
Our Future
The growth of Rainbow Hosiery has come from focusing on quality as well as on anticipating and meeting customers' needs in an extremely price competitive global market. We believe in growth from the best quality, workable prices fabric ranges for our customers.
Muhammad Lodhia ( Managing Director )
+92-21-36952951-53 (Ext# 116)
+92-321-8297770
Shakeel Haider ( Director Marketing for Home Textile )
+92-21-36952951-53 (Ext# 111)
+92-321 8298855
Syed Kamal Jang
( G.M Marketing & Merchandising for Apparels )
+92-335 3187471
Syed Amir Raza Zaidi ( Technical Director )
+92-21-36952951-53 (Ext# 103)
+92-300 8297770
[contact-form-7 id="3759″ title="Footer form"]